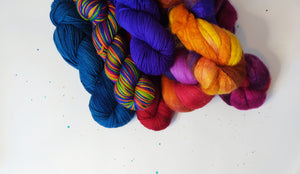 Something to know about hand dyed fiber
Hand dyeing is a subtle process with sometimes uneven color shifts. Each skein/hank may have slight variations so alternating keins during knitting might even out any inconsistencies. A lightbox is used to photograph the fibers however individual screens may show colors differently so take this into consideration when purchasing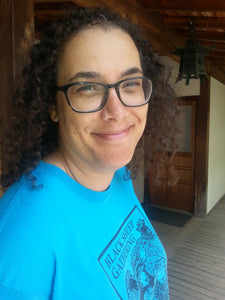 About Abstract Fiber
Established in 2008, Abstract Fiber has been continued by Lori since 2018 in Portland, OR. I make a wide array of brilliantly hand dyed yarn and fibers. As a Black woman owned business, Lori is also committed to bringing Black history into the yarn and fiber world. I believe that joy, equity and connection are essential for a meaningful life and love getting to share this journey with our diverse network of crafters!
Subscribe to our newsletter
We'll let you know about new products, specials and where you can meet us in person at fiber shows and festivals.